Do the Damn Thing
led by Laura Long & Anne Marie Schoenherr
A 3-month mastermind to help you get focused, break through your mental barriers, and finally take action.
Registration is currently closed.
Anne Marie and I are excited to run this mastermind again in Summer 2023, so join the waitlist and be the first to know when registration opens again.
I always dreamed of being a successful entrepreneur, but I never realized how
isolating

it would feel.



I spent years learning everything I could about how to build a successful private practice, often alone on my computer. When I built my coaching business - Your Badass Therapy Practice - I did it the same way: I scoured the internet for tips and strategies, watched hours of Youtube tutorials, and endured lots of trial and error.

I had big dreams of what I wanted to accomplish. I was motivated, driven, and a self-starter, and I thought that would be enough.
But I was wrong.
Eventually, I realized that I needed a team. Not necessarily employees who worked for me. I needed a team of mentors, peers, coaches, and teachers to offer guidance, accountability, and support.
I needed a cohort.
In 2019, I found a mentor who generously offered strategies for leveling up my business. His proven strategies led me to have some of my most successful course launches, including a $100K 5-day launch.
In 2020, I worked with a meditation coach who helped me learn how to calm my inner chaos so that I could think more clearly and quiet the constant buzzing in my brain. The skills I developed as a result of our work together helped me stay grounded and focused in my business and personal life.
That year I also invested in a high-ticket program designed specifically for top performers who wanted to get to the next level while building a supportive network. That program taught me the value of simplifying my business model rather than overcomplicating it the way many others often do.
In 2021, I went back to school to pursue an MBA in entrepreneurship and innovation.
I didn't do it for the clout; I did it for the connections. The relationships I've developed with professors, local business owners, and within my own cohort over the last two years have been instrumental to my growth as an entrepreneur. I'm more confident in my abilities and continue to develop new skills that make me a better leader.
Now I get to live my life completely on my own terms.
I get to work with ideal clients, supervise associates, travel the world, teach at the graduate level, speak at conferences, and host sold-out retreats in my favorite places.
I also get to collaborate with the industry's top coaches and consultants, and I even get to call them friends. We travel together, host events, and support one another.
To put it plainly, I no longer worry about the direction I'm going in my businesses. I trust myself, and I'm able to pivot and make changes without fear. Being an entrepreneur has become fun again.
But I couldn't have done all of this alone.
And you shouldn't have to either.
Introducing Do the Damn Thing, an online mastermind for ambitious, motivated therapists who are ready to make a bigger impact in their world.
Do the Damn Thing is designed to give you the support, accountability, and guidance to get you to the next level in your business.
Whether you're looking to make some big changes to your private practice (like change your niche, ditch insurance, or completely revamp your business model), develop a course or group coaching program, or write that book you've been thinking about for years, this mastermind will offer you targeted support and accountability to finally make that shit happen.
And with a capped enrollment of only 8 therapists, you'll receive focused attention and guidance that is custom-tailored to your unique goals and vision for your life and your business.
The program consists of a blend of group and individual coaching and mentorship, including weekly 90-minute group calls and five individual calls over a three-month period from February to April. You will also have access to a pop-up Facebook group to connect with your cohort and receive support and accountability in between calls.
Laura Long, MS, LMFT/S
Laura is a business coach, speaker, and the lead badass at Your Badass Therapy Practice, where she helps ambitious, Type-A therapists push through their fears and unleash their inner badass. Laura is best known for her off-the-cuff coaching style that includes colorful language, an irreverent sense of humor, and an uncanny ability to keep it real. Her unique approach to marketing and customer service challenges the status quo and helps therapists to become better business owners.
Anne Marie Schoenherr, LMFT
Anne Marie Schoenherr (sounds like "Shay-ner") has served as the Official Mindset Mentor for Your Badass Therapy Practice since 2020. Anne Marie helps therapists crush overwhelm and quiet perfectionism so that they can accomplish their big goals. When you're feeling stuck, Anne Marie offers accountability and supportive challenge so that you can take imperfect action and create the business that you've only dreamed you could have.
From one of Anne Marie's mentorship students:
"Anne Marie's coaching sessions were immeasurably helpful. She was gentle, yet direct at throwing some hard truths that I needed to hear to get me to think differently about the care I was providing my own clients under the sweatshop conditions I was making myself work under.

She helped me give myself permission to want and to make a case for what I was asking for that I just couldn't get to myself. Anne Marie is so incredibly helpful and insightful. I certainly wouldn't be where I am today without her."
When you join the program, you'll receive:
Three months of small group accountability and live 1:1 support
(February-April 2023)

With over 17 hours of live mentorship and coaching over the course of three months, this mastermind will provide you with loads of accountability, support, and guidance as you prepare to take big steps in your business.
Weekly 90-minute Live Group Calls
There will be a 90-minute live group coaching call every single week for a total of 9 group calls. Laura and Anne Marie will host the first and last calls together and will rotate hosting the other calls. All group sessions will be recorded and uploaded to Kajabi so that you can review them as needed or catch the replay if you miss a call.
Here are the dates and times of each of the group calls:
Wednesday, February 22nd, 2023 from 12:30-2pm EST/9:30-11am PST

Wednesday, March 1st,

2023 from 12:30-2pm EST/9:30-11am PST

Wednesday, March 8th,

2023 from 12:30-2pm EST/9:30-11am PST

Wednesday, March 15th,

2023 from 12:30-2pm EST/9:30-11am PST

Wednesday, March 22nd, 2023 from 12:30-2pm EST/9:30-11am PST

Wednesday, March 29th, 2023 from 12:30-2pm EST/9:30-11am PST

Wednesday, April 5th, 2023 from 12:30pm-2pm EST/9:30am-11am PST

Wednesday, April 12th, 2023 from 12:30-2pm EST/9:30am-11am PST

Wednesday, April 19th, 2023 from 12:30pm-2pm EST/9:30am-11am PST
---
Five individual coaching and mentorship calls
In addition to group support, all participants will also receive a total of five individual coaching and mentorship calls over the course of the three-month program, including:
Three 45-minute individual mindset deep dives with Anne Marie
Two 60-minute individual strategy sessions with Laura
These individual coaching and mentorship sessions will provide you with custom-tailored support and guidance throughout the duration of the mastermind (February-April) and can be scheduled once you enroll in the program.
---
Pop-up Facebook Group exclusively for this Mastermind

Once you enroll, you'll receive instant access to a private pop-up Facebook group just for this mastermind. Laura and Anne Marie will serve as your guides throughout the program, and you'll also have support from the other group members to keep you moving forward.
Note: Enrollment for this mastermind will be limited to 8 in order to keep this group feeling intimate and high-quality.
The Practice Book Study & Weekly Discussion Board
For the duration of the mastermind, you'll be invited to participate in an optional book study to help supplement what you're learning in the program and to help keep you motivated and inspired. The book we'll be reading is Seth Godin's "The Practice: Shipping Creative Work."
There will be a suggested reading each week so that you can follow along, and we'll have weekly discussion boards in the Facebook group to help solidify what you're learning and connect it to your unique entrepreneurial journey.
Dawn Gabriel
MA, LPC Group Practice Owner, Consultant, Podcaster
This mastermind was so beneficial on many levels for me. From addressing internal mindsets to learning specific strategies, I was able to move forward on many of my big ideas and projects. I launched a webinar, an email course, AND a mastermind group by the end of this group…all the while getting specific and helpful feedback and support from the group members and the consultants.
This program is for you if...
You currently have a successful private practice but want to pivot in a big way: Maybe you want to explore adding other income streams to your business model, expand your practice, or maybe you're considering moving towards a coaching model. Every time you think about making these big changes, you feel overwhelmed and stuck.
You want the confidence to take the next step in your business, but fear keeps getting in the way. Your inner critic (I named mine Bitchy Brenda) has taken up residence in your head, pointing out all of the ways you might fail. You want to take steps forward but you feel scared and unsure.
The "Full and Fucked"

Scenario: Your practice no longer feeds your soul the way it used to. You want to earn more but you need a plan and support to create the practice you've always wanted.
You want dedicated time to look inward and explore your own mental roadblocks with a small group of like-minded and encouraging therapists.
You're excited at the thought of joining a supportive and intentional group of ambitious therapists where you can freely talk about your business successes and areas where you're feeling stuck without being shamed or judged.
This program is NOT for you if:
You already have a practice that looks and feels exactly how you want it to. You have no plans to make any changes to the way you're running your business.
You have no interest in doing deeper work as it relates to mindset and limiting beliefs. You're only looking for strategies and actionable tools to get you from Point A to Point B.
You generally don't thrive in group settings and don't feel like you would be receptive to suggestions from other group members.
You're only interested in 1:1 guidance and coaching (we have individual coaching package options for those who are only interested in receiving 1:1 support)
You aren't able to attend most of the 90-minute group calls (100% attendance is

not

required, but if you are consistently unable to attend the group calls, you won't experience the full benefits of the program).
---
Do the Damn Thing is the only program of its kind.
There are other programs that help therapists who are ready to level up their businesses, but few programs also address all of the mental fuckery that comes along with it. While information is important, it will only get you so far. In order to move to the next level, you have to address your own limiting beliefs, internal narratives, and other mindset barriers that get in the way of success.
If success could be guaranteed by simply obtaining knowledge, we'd all be millionaires.
In addition to tackling the strategies AND mindsets that are vital to your success, Do the Damn Thing is limited to 8 motivated therapists. This greatly increases the sense of camaraderie and connection group members will experience. And for the cost of a weekend retreat, you'll receive over 17 hours of direct, live support from Laura and Anne Marie in the form of weekly, 90-minute live Zoom calls and individual coaching and mentorship, plus daily encouragement and accountability from the Facebook group.
If you're ready to ditch the overwhelm, avoid burnout, and...well, do the damn thing, then this 3-month mastermind group is for you.
Enrollment will remain open until it reaches max capacity of 8 students OR Monday, February 20th - whichever comes first.
No more excuses. No more playing small.
And no more days spent doing this shit alone.
Enroll today and join a small cohort of driven, entrepreneurial therapists who are ready to see you kick ass.
Here's what our previous mastermind students have to say...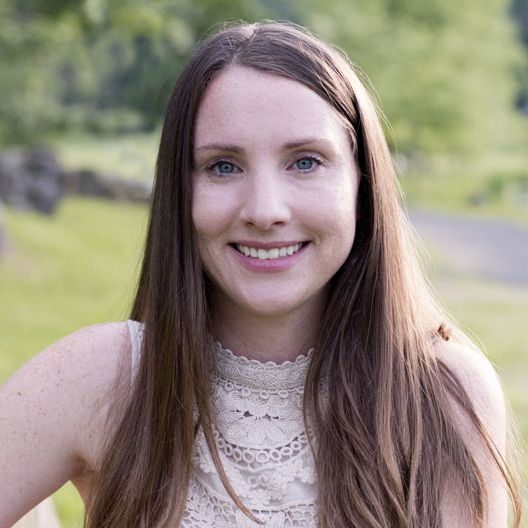 Adrianne Wagner, LMFT
Collegeville, PA
Do the Damn Thing was exactly what I needed. I was in a place of knowing that I wanted to level up my practice but I didn't have a clear vision of what that looked like. With the help of Laura and Anne Marie, I not only figured out my next steps but I was able to level up what I already had going. In a matter of 3 months, I was able to make changes that created a more ideal practice for me along with launching a new service.
The most valuable part is that I truly believe with the foundation set and the changes within me during these 3 months, my business is going to continue to grow and evolve in ways I didn't even anticipate!
Grace Montes,
MA, LPC, NCC, ACS
Westfield, NJ
This Mastermind with Laura and Anne Marie was very helpful to refocus my commitment to growing my practice in a way that is realistic and genuine. I found both the group and individual coaching sessions to be fun, deep, and relevant to practice owners!
Both coaches are skilled and invested in helping each practice owner. It had a great community vibe and was refreshing. I would highly recommend the Mastermind to practice owners who want to elevate their practice and grow as as a business owner.
There were some key decisions we made when planning this mastermind.
We understand that you're busy AF, and we don't want this mastermind to become just another thing on your plate. We also recognize that having a bunch of meetings throughout the week only adds more stress.
So in an effort to make this program feel both supportive and flexible, we made some important decisions:
First, you can book your five individual strategy sessions and mindset mastery calls to be anytime during the three-month program. Based on your situation, you may want to spread them out or have them closer together. You get to decide what works best for you based on your needs.
Next, we chose to have all of our weekly group calls on Wednesdays. This will help you plan around the mastermind so that you're able to attend all of our group calls without much disruption to your schedule.
We also decided to extend the group calls each week to 90 minutes. Through our own experience of hosting masterminds and small group coaching programs, we've found that 1 hour simply isn't enough time for each person to contribute in a meaningful way. We want to dive deep with you during these calls, and extending them to 90 minutes will give us the time to do that without feeling hurried.


"Laura and Anne Marie provided the coaching and accountability I needed to feel confident as an entrepreneur in the helping profession.
It is possible to have it all: An organized business, loyal clients, profit, and an ideal schedule. Most importantly, I learned to create the work-life that I love!"
-Lorraine Holeman, LPC in Greenville, SC

We maxed out! Enrollment is now closed.
Anne Marie and I are excited to run this mastermind again in Summer 2023, so join the wait list and be the first to know when enrollment opens again.
FREQUENTLY ASKED QUESTIONS
When does the program start and finish?
When are the live group coaching calls?
What if I can't attend one or some of the weekly group calls?
Will the group calls be recorded?
What about individual support?
How long do I have access to the mastermind content and Facebook group?
What if I am unhappy with the program?
Still have questions?
I'd love to help. Email me directly at [email protected] and I'll be happy to answer any questions you have. I want you to feel confident that this is the right program for you. And if it isn't, I want you to know that before you enroll.